Published by: Bell Bridge Books
Genre: Contemporary Fiction, Women's Fiction, Paranormal

Summary :
The Manicurist is the story of Tessa Emanuel, a young woman who is engulfed by vivid images of the past. When Tessa is a child, both parents allegedly die in a car accident. However, the body of Tessa mother, Ursula, is never found. Tessa is obsessed by memories of her mother, whose battle with mental illness made Tessa's childhood a secret world of intrigue and betrayal. Now married with a daughter, Tessa must come to terms with her own identity as a mother, a wife, a daughter, and a woman—but above all she must seek release from her haunting memories and a gift of clairvoyance that threatens to dismantle her life. At times she wants to escape this "gift," but eventually she uses it discreetly in her work as a manicurist—where a peculiar client changes her future forever. Mysterious and compassionate, The Manicurist is a spellbinding novel of a woman grappling with the tangled knot of her life.
Watch the Trailer!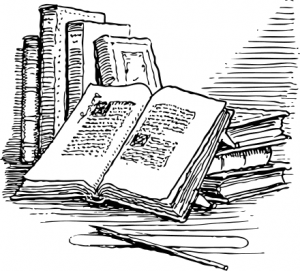 The Dame's Review :

(With apologies to Pump Up Your Book Tours for my belated review~)
Occasionally, a book comes across my apple green leather reclining chair that merits a beautiful, professionally tempered cover and a hard back that will draw in lots of readers swayed by that glitz. I'm one of those who buy by cover art, so I know the pull it has. "The Manicurist" would be on the best seller list today, and in every one of your hands if it had a cover like "The Lantern." It is a quality novel with a fantastic story!
Phyllis Schieber isn't your typical author in her 20-30's with an awesome story to tell in this genre. She's a seasoned writer with a gripping story. Her writing has been compared to Alice Hoffman and Sue Miller...I would add that she writes like herself. I'm a fan. I'm anxious to read the book she's now writing.
Here's an excerpt of her short story being featured in "The Firefly Dance Anthology" published by Bell Bridge Books:
"I was seventeen the last time I went with my mother to the Stocking Store. I have more important concerns now than the simple errands of childhood. I am busy protesting the war in Vietnam and listening to rock music. Martin Luther King and Robert Kennedy have both been murdered within a few months of each other. I am devastated by these losses, but I am also in love for the very first time. When I tie my hair back with a scarf, he says I look like a gypsy. Still, I say yes when my mother asks me to accompany her to the Stocking Store. I think she is even more surprised than I am.
I still call it the Stocking Store because I do not know it by any other name. We call the store where we buy our buttons the Button Store, and the small cave-like shop that both repairs and sells umbrellas the Umbrella Store. I still long for the red umbrella with the pink ruffle and the appliqued poodle with it's rhinestone collar. I often dream about that umbrella. I can see myself twirling it before a crowd of admirers.
These small shops are part of our daily lives. The Cheese Shop, the Pocketbook Store, the Hat Store, and the Toy Store are places that need no other identification. But it is the Stocking Store that I love best. It is in the Stocking Store that I first come to know exactly what it is that makes me different from others.
"The Manicurist" deals with the complexities of being a "good" mother,
daughter and wife who loves the other more than she loves herself. It draws one in with a realistic peppering of the paranormal. Tessa and her mother's abilities to divine the future and cast spells are realistically a part of them. For better or for worse, the use of these gifts mark their lives in extraordinary ways, causing them to question themselves, to cloud their choices, and to mark those they love.
I identified with Tessa very much. Her losses and her abilities to see the future collide in her life, repeatedly leaving her in isolation from real friendships and intimacy. Tessa's with her husband, Walter, leaves her insecure; she wonders if it was her spell on him that made him choose to love her, or his actual love for her that is the bond. I felt for her...it felt like that old question some women used to (maybe still do) have: Did he marry me because I got pregnant? Or because he really wants me and loves me? It's a merry-go-round that Tessa lives with. And, while t
he tension between Tessa and Walter is rife with this dilemma, she balances it with the relationship she forges with their daughter, Regina, a teenager who wants her larger/estranged family desperately, and is anxious to bring everyone together.
I would love to put this book on your reading table. It will be such a pleasant surprise for you. You may want to rush to Amazon or B&N to get a copy for yourself, instead. You'll love it.
5 stars for a very unexpected read!
Deborah/TheBookishDame
*Please visit others of the review on this Tour at:
Book reviewed at
Peeking Between the Pages
Wednesday, October 12
Thursday, October 13
Friday, September 14
Guest blogging at
The Book Bin
Tuesday, October 18
Wednesday, October 19
Thursday, October 20
Friday, October 21
Monday, October 24
Wednesday, October 26
Thursday, October 27
Interviewed at
Review From Here
Friday, October 28

Phyllis Schieber's The Manicurist

VIRTUAL BOOK PUBLICITY TOUR

will officially begin on August 1 and end on October 28 '11. Please contact Dorothy Thompson at thewriterslife(at)gmail.com if you are interested in hosting and/or reviewing her book or click here to use the form. Thank you!
If you would like to book your own virtual book tour with us, click here to find out how!